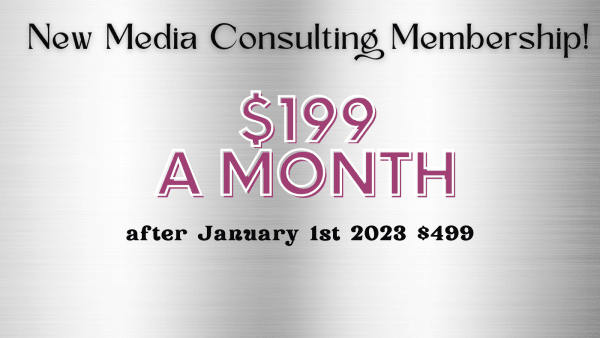 New Media Consulting Membership
New Media is not our mother and father's media nor is it unattainable for non-mega corporations or the ultra-wealthy. Learn how to take advantage of all of the opportunities that new media offers us! Expand your brand, open new markets, and monetize your intellectual property in the most fun and unique ways imaginable.
The membership includes 4 hours of 1 on 1 coaching, consulting, mentorship, and new media wisdom a month that can be split up into 15, 30, 45 or hour-long Zoom or Phone calls.
Every Membership that is sold goes to benefit the Live Mana Worldwide Foundation, a 501c3 non-profit media organization that serves the youth, ex and current convicts and their families, non-profits and purpose-driven individuals who do not have the financial means to access media services.
Your Purchase Supports the Live Mana Worldwide Foundation, a 501c3 Non-Profit Media Organization.
Choose your payment plan
US $99.00

- One time payment