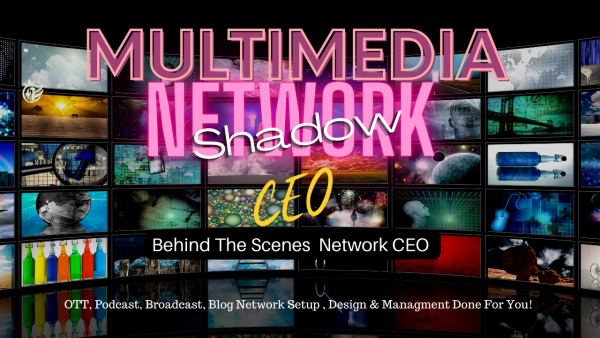 Multimedia Network Shadow CEO
Launch your own OTT, podcast, blog, or streaming network with ease and expertise by partnering with Joshua. As an experienced media professional and network runner, Joshua knows what it takes to create a successful platform, regardless of budget constraints.
Whether you're looking for long-term management, short-term support, or advisory services, Joshua can guide you through the entire process, from inception to launch. With his help, you'll be able to bring your vision to life and reach your audience with confidence.
Don't let the technical details or time constraints hold you back from creating your own media empire. Schedule a call with Joshua today and discover how he can help you turn your dreams into reality.
Schedule a call with Joshua to learn more!