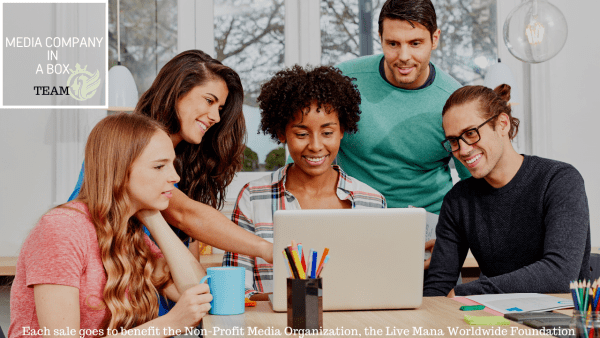 Media Company In A Box For Teams
Are you ready to take your media dreams to the next level? Look no further than "Media Company in a Box" - the ultimate package offered by Joshua T Berglan. Whether you're a solo entrepreneur or aspiring media mogul, this comprehensive service has everything you need to succeed in the fast-paced world of media.
From branding and marketing to website development and content creation, "Media Company in a Box" offers a full suite of services designed to help you build a thriving media business. And with Joshua's expert guidance and support, you'll have the tools and knowledge you need to succeed in this ever-evolving industry.
But that's not all - every purchase of "Media Company in a Box" supports a great cause. A portion of the proceeds goes towards the Live Mana Worldwide Foundation, a non-profit media organization dedicated to promoting positive change through media and storytelling.
So what are you waiting for? Click the link below to schedule a free discovery call and learn more about how "Media Company in a Box" can help you achieve your media dreams while making a difference in the world.
Click here to schedule a FREE discovery call and learn how Joshua can best support you and your vision!
Choose your payment plan
USD  18,000.00

- One time payment