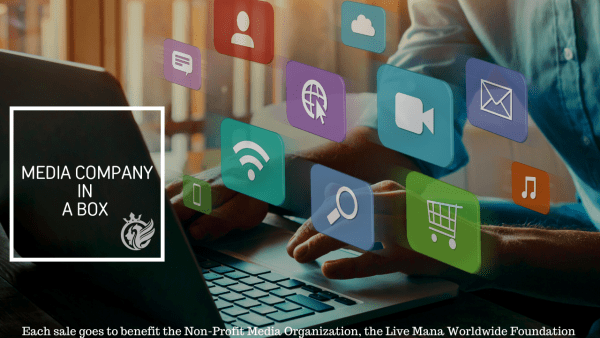 "Media Company In A Box" for Individuals
As part of Joshua T Berglan's Media Company in a Box, we offer a comprehensive and customized range of services to help you create, produce, and distribute content across various media channels. Our services include:
Book Publishing: We provide book publishing services to help you turn your ideas into a published book. Our team of editors, designers, and publishing experts will work with you to create a professional book that meets your needs.
Distribution Services: We use various channels such as television, radio, print, and digital media to distribute your content to the audience. We also work with other media outlets to syndicate your content to reach a wider audience.
Monetization: We help you generate revenue by selling advertising space to businesses and brands. We offer a range of advertising options such as banner ads, sponsored content, native ads, and more.
Public Relations: Our PR teams work with clients to promote their products, services, or ideas to the public through media channels.
Events and Sponsorship: We help you organize events and sponsorships to engage your audience and provide marketing opportunities for businesses and brands.
Analytics: We provide analytics and insights on audience engagement and content performance. This data helps you make informed decisions about your marketing strategies.
Production Services: We offer production services such as video and audio production, post-production, and animation services to other businesses and clients.
Overall, our Media Company in a Box provides a range of services to create and distribute content across multiple channels and help businesses and brands to connect with their audience through media channels. Contact us today to learn more about our services and how we can help you achieve your media goals.
In addition to the comprehensive range of Media Company in a Box's services, on-demand consulting services are included in every purchase to help you navigate the constantly evolving media landscape. Our team of experts is available to provide personalized advice and guidance on various media-related topics, including content creation, distribution, monetization, public relations, event planning, and more.
With Joshua T Berglan's Media Company in a Box, we're committed to helping you succeed in the media industry. Click here to schedule a FREE discovery today to learn more about our on-demand consulting services and how we can help you achieve your media goals.